Cleaning Products We Use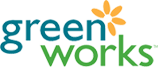 At West Coast Maids, we strongly believe in having as little of an impact on our environment a possible. That is why we use Clorox's Green Works® cleaning products. They are hard hitting, powerful natural cleaners that are 95% made from natural ingredients. This means all of the active cleaning ingredients are derived from mother nature.
Having environmentally safe products gives our customers piece of mind knowing that they are using a maid service that cares enough to use safe products when cleaning their homes. Our combination of natural cleaners are a perfect fit for customers that are eco-conscience.
Green Works® Products are:
Are made with plant- and mineral-based cleaning ingredients.
Come from biodegradable ingredients that are naturally derived
Are not tested on animals.
Use environmentally sustainable packaging whenever possible.
Are acknowledged by the EPA's Design for the Environment program.
What Does Natural Mean?
Natural home care products should: 1) contain natural ingredients, 2) avoid any ingredients with suspected human health risks, 3) use no animal testing and 4) use biodegradable ingredients along with environmentally sustainable packaging. We're proud to announce that five of our products have already passed a rigorous certification process.
Feel free to visit their website to gather more information or to buy there products.
www.greenworkscleaners.com